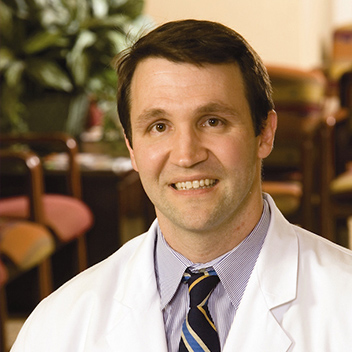 Michael J. Richard, MD is a board-certified ophthalmologist specializing in Oculofacial Plastic Surgery. Dr. Richard has over 10 years of experience focusing on cosmetic and reconstructive surgery of the upper and lower eyelids and face.
Dr. Richard joins Eye Care 20/20 from one of the most prestigious eye centers in the nation, Duke Eye Center in Durham, North Carolina.
While at Duke Eye Center, Dr. Richard practiced the latest diagnostic, medical, and surgical techniques in eye research and care today. During his time at Duke, Dr. Richard was an Assistant Professor with appointments in both the Department of Ophthalmology and the Department of Plastic Surgery. Dr. Richard has written dozens of publications on the latest research and advances in eye care and has lectured around the world.
Dr. Richard has expertise in a broad range of medical and surgical conditions, including cosmetic and reconstructive eyelid surgery, blepharospasm, orbital tumors, tear duct surgery, skin cancers, ocular surface cancer, thyroid eye disease, and orbital and facial trauma.
Dr. Richard is also a highly skilled cosmetic surgeon who performs both surgical and non-surgical facial rejuvenation procedures using lasers, injectable fillers, and neuromodulators. These include laser skin resurfacing, Botox, Dysport, Xeomin, Voluma, Juvederm, Restylane, Sculptra, Kybella, Belotero, and Radiesse.
Dr. Richard is actively involved in international philanthropic work as an affiliate of the Himalayan Cataract Project (https://www.cureblindness.org). He has traveled to Nepal, Ethiopia, and Cuba to provide medical care and training to local ophthalmologists.