An avid sports fan, Cary M. Silverman, M.D., Medical Director of EyeCare 20/20 in East Hanover, New Jersey, began LASIK For The Gold as a means of helping to support some of America's top athletes who participate in sports outside of those typically associated with professional ranks.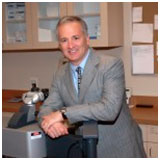 "I have a great deal of respect for these athletes who choose to dedicate themselves to their respective sports simply for the love of the game. For all of these kids, it's not about the money, because for most of them compete in sports that have very little potential for financial gain. They do what they do because they love to compete, because they want to be the best, because they want to test themselves against the top athletes in the world their sport has to offer to see where they stand. I admire that a great deal and am honored to play even a small part in helping them accomplish their dreams. For these athletes, the gold medal is indicative of the highest level of accomplishment in sport. That's why we created LASIK For The Gold." – Cary M. Silverman, M.D., Medical Director, EyeCare 20/20.
In the fall of 2008, Dr. Silverman treated 2008 Olympic Bronze Medalist BMX rider Jill Kintner. Since then, word of Dr. Silverman's services has spread and athletes from sports of all sorts, from across the country, have traveled to EyeCare 20/20's state-of-the-art facilities for their own LASIK surgery.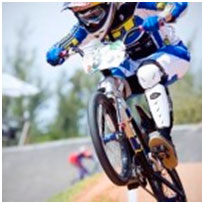 "Sweet. I am so glad I did this. Seriously, worth every bit of the emotion and fear. So pumped. No more contacts, no more annoyingness. My brain is just happy to be seeing clear. Think I am as spruced up with surgeries as I would ever want to be. Wish my knee would heal this fast." – Jill Kintner, Olympic Bronze Medalist – BMX.
"There's no question that vision plays an enormous role in nearly every sport. While the sports fan in me would love to have been able to compete at the level of some of these athletes it's turns out that my talent lies in surgical eye care. So, be that helping a bobsled driver to see the ice more clearly or a hockey player to have improve peripheral vision, I'm happy to share my skills in the operating room in hopes have helping these remarkable athletes on the field of play." – Cary M. Silverman, M.D., Medical Director, EyeCare 20/20.
"As a bobsled driver, my job is to see and guide my sled down the icy track. On many occasions my contacts would bother me while competing. With each run only taking a minute to cross the finish, I couldn't afford to wait for my contacts to readjust. Since the LASIK, I am now able to see 20/20 without my glasses or contacts. It's a great feeling to know that for the upcoming Olympic season I don't have to worry about blurry vision." – Erin Pac, Olympic Bobsled Hopeful.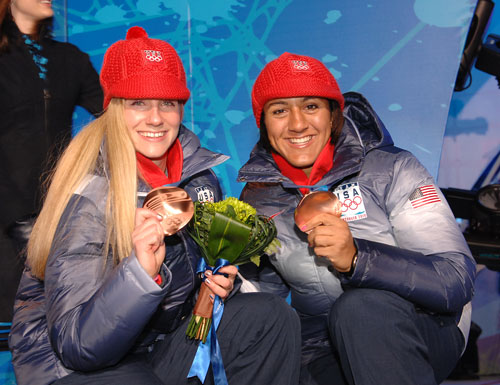 Located in East Hanover, NJ, EyeCare 20/20 provides ophthalmic care for the entire family whether it's routine vision correction or surgical intervention. EyeCare 20/20 is considered one of the nation's leading independent LASIK centers. Under the direction of Cary Silverman, M.D., Medical Director, they serve patients from surrounding communities as well as those from other states nationwide. Their beautifully decorated, modern facility gives patients a comfortable, yet most efficient environment in which to receive treatment. Dr. Silverman specializes in innovative LASIK vision correction, state-of-the-art refractive cataract surgery, as well as an array of other refractive surgery options for patients who are not candidates for LASIK.