LOW VISION SOLUTIONS
Low-vision eye care is also available at EyeCare 20/20 in East Hanover. Because vision operates on a continuum, Dr. Silverman and his associates provide a range of eyecare services to correct vision impairments that exist along that continuum and affect a variety of individuals.

What is Low Vision?
Individuals with low vision suffer from reduced visual acuity and/or an obstructed field of vision, but will still have some usable vision. At EyeCare 20/20, low-vision devices are available that can improve the quality of vision for individuals with this condition. After a thorough evaluation, a low-vision specialist can determine what devices will provide the greatest improvement to the patient's vision.

Devices for Low Vision Assistance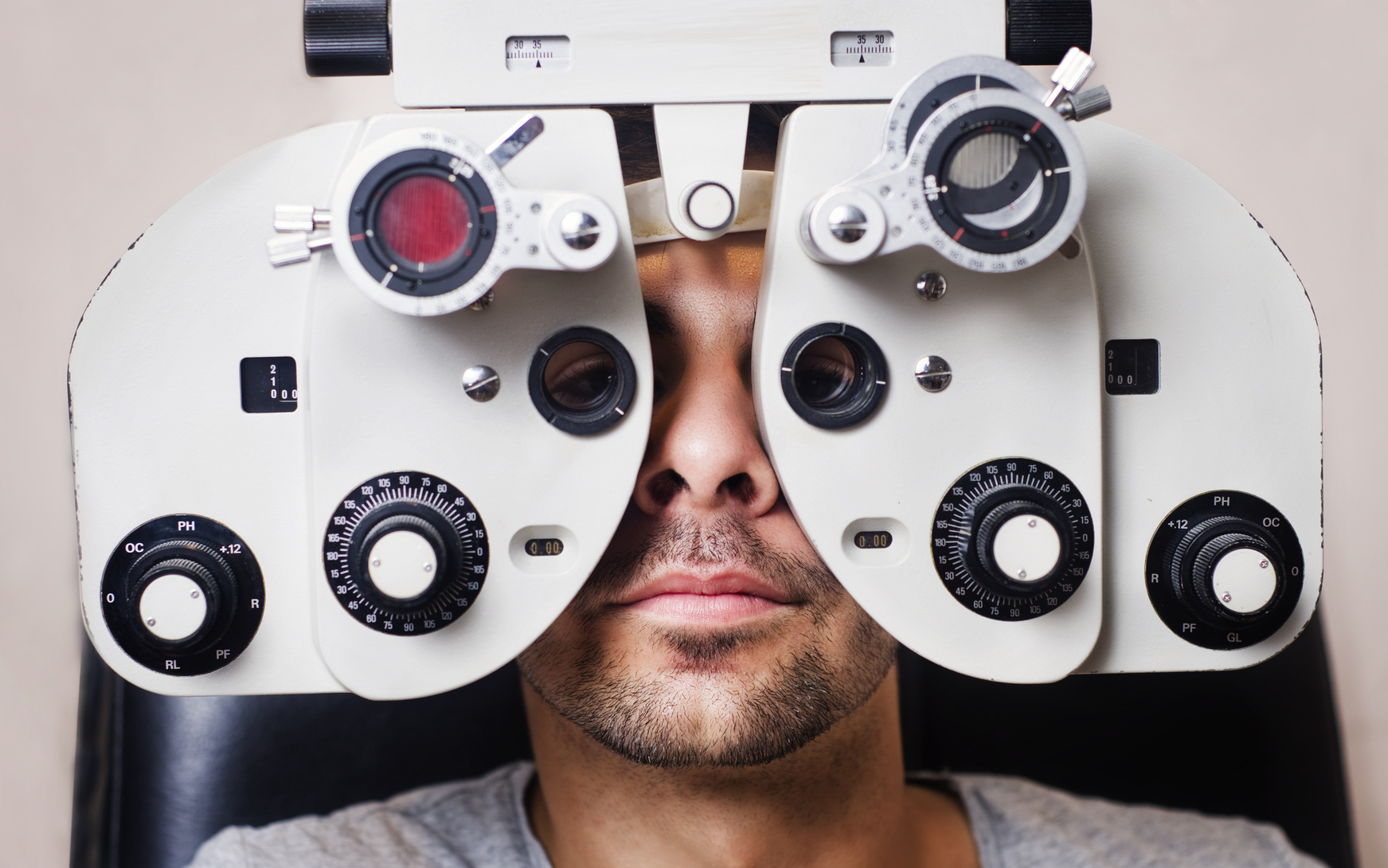 Some of the optical devices to assist individuals with low vision include:
Specially-designed reading glasses and lenses
Telescopes
Microscopes
Magnifiers (video and hand-held)
There are also non-optical devices that assist individuals with low vision in their day-to-day functioning. Some of these include:
Books with large print
Clocks, calculators, timers, watches with large displays, buttons, or voice announcements
Eye Care for Low Vision
Some eye care services available to low-vision patients at our East Hanover practice include:
Comprehensive examinations
Instruction in the use of optical devices and strategies
for adapting to vision impairment
Prescriptions for low-vision optical devices
Mobility training
Independent living programs
Counseling
Dr. Silverman and the team at EyeCare20/20 strive to combine a personal touch with some of the most advanced eye-care technologies and treatments available today. Conveniently located in East Hanover, NJ, for over 25 years we've helped hundreds of people improve their eyesight.
Visit our Patient Testimonials for real reviews from our satisfied patients.
For more information or questions about Low Vision Services schedule a free consultation. Call us today at (973) 560-1500 or fill out the quick contact form on the left. We will get back to you as soon as possible because helping patients is our #1 priority.
.