Here at EyeCare 20/20, we are proud to announce that we are the 3rd center in New Jersey to offer the KAMRA inlay procedure!
What does the KAMRA inlay procedure fix?
The KAMRA inlay procedure is a great option for those who are looking to limit their dependence on their reading glasses, by restoring their near vision.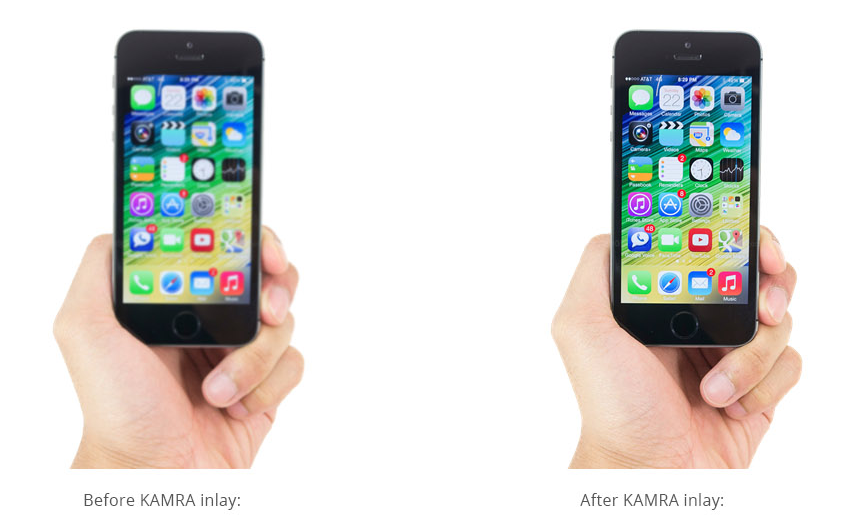 KAMRA Inlay Testimonials
Katie: "Oh my gosh I'm so glad I did it! It's wonderful. It makes me feel younger again because I don't need those glasses all the time."
David: "I would highly recommend both (LASIK and KAMRA inlay) … You said it would get better slowly, okay it's kind of hard when it gets better slowly to know if it did anything the first week, and the first month it got better slowly. All of a sudden here am I coming up on 2 months and the last week it's like somebody threw a light switch; all of a sudden I'm reading the fine print, I mentioned the barcode, I'm reading the barcode numbers on something."
In our hands, the KAMRA inlay procedure is completed in less than 20 minutes. Prior to the procedure numbing drops are instilled into your eye that will have the KAMRA inlay inserted. You'll be laying down for the procedure, focusing on a light that shines above your eye. Dr. Silverman will create a small pocket in the first couple layers of your cornea, by using the FS200 femtosecond laser. Next, the KAMRA inlay will be implanted and centered in this pocket. You may feel slight pressure during the procedure; there is no pain involved.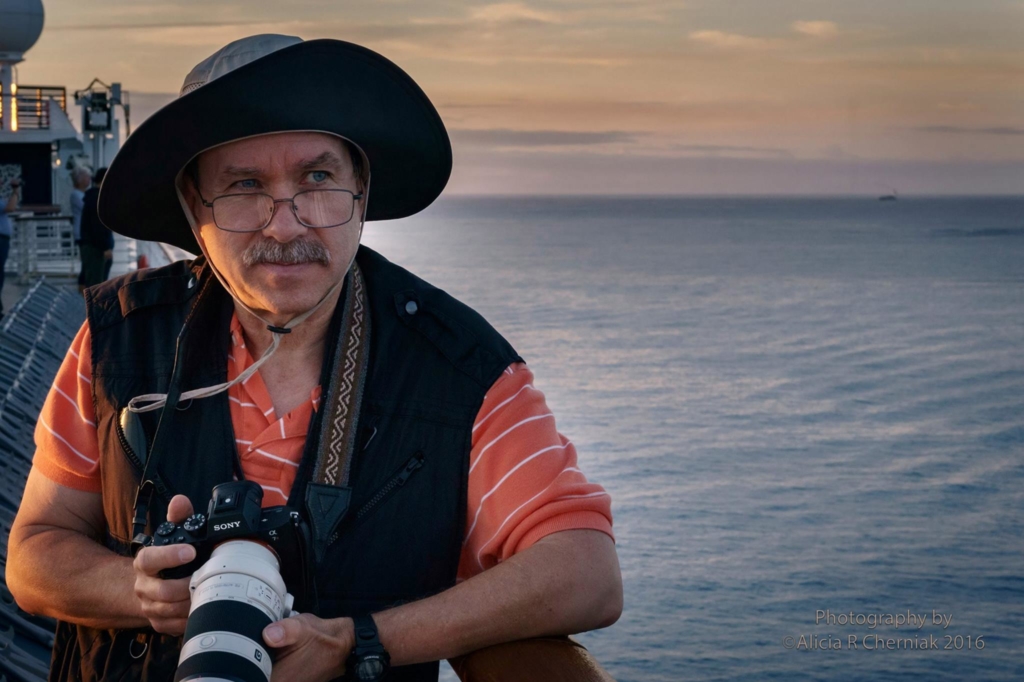 David before KAMRA!
Celebrity Summit May 2016, approaching Bermuda. Sony A7R-II / 70-200mm G 4.0 in hand. Always wearing reading glasses.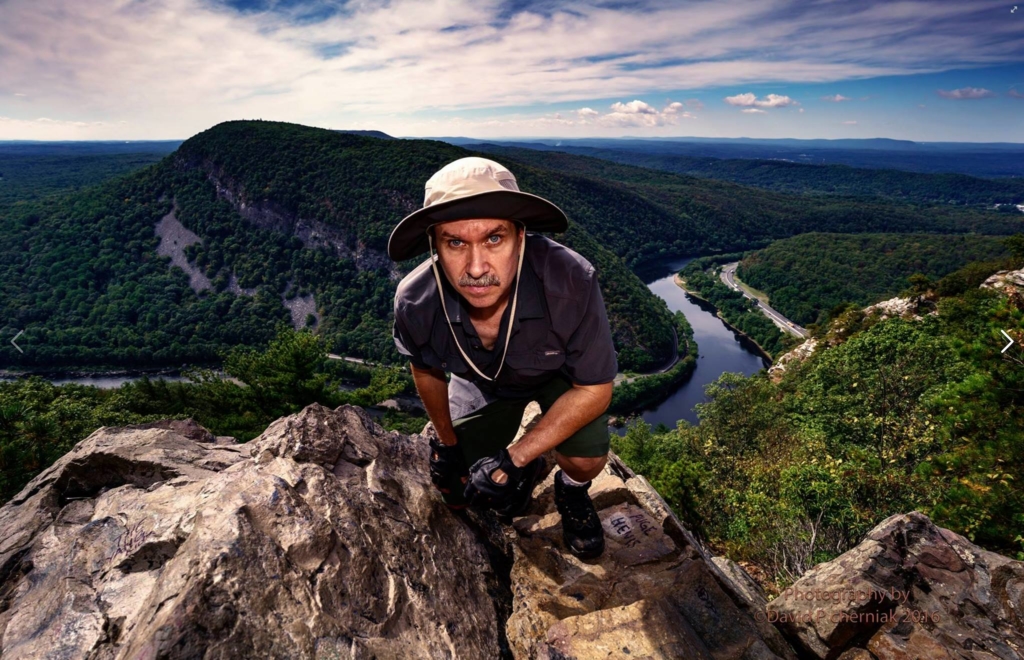 KAMRA 4 months ago…no more reading glasses for David!
David P Cherniak at Overlook Climbing Difficult Red Dot Trail – Delaware Water Gap NRA, NJ 9-20-2016.
KAMRA Inlay Fast Facts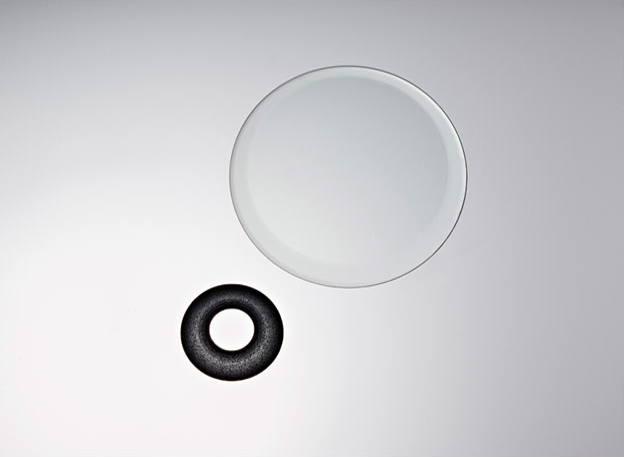 The KAMRA inlay is thinner and smaller than a soft contact lens, measuring at 3.8 mm in diameter, 6 microns thick, and a center opening of 1.6 mm.
The KAMRA inlay is positioned directly in the center of the cornea to create a "pinhole effect". This allows light to move from the cornea to the retina, providing a clearer, sharper focus on near objects while also providing clear, long distance vision.
The KAMRA inlay is implanted in one eye, the non-dominant eye. Your eyes will work together to see clearly both near and far after the procedure.
The KAMRA inlay should be inserted into an eye with almost no distance prescription. If you have a prescription in this eye, LASIK may be needed at the time of the insertion as well.
If for any reason, the KAMRA inlay can be removed after the procedure. Your vision should return to its state that it was prior to the procedure.
Return of vision is not instantaneous, but gradually improves over a few months following insertion.
Who is considered a good candidate for the KAMRA inlay?
Dr. Silverman will perform an evaluation to determine if you are a suitable candidate for the KAMRA inlay procedure. If you fall into the following categories, you may be a suitable candidate:
Do not need glasses or contacts for distance vision
Need reading glasses with a power of +1.00 diopters to +2.50 diopters
Slightly myopic or emmetropic (-0.5 D to -0.75 D)
Is between the ages of 45 – 60 years old
LASIK can also be performed, if necessary, to maximize your distance vision
Who is considered a bad candidate for the KAMRA inlay?
Those who are suffering from the following should not consider the KAMRA inlay:
Keratoconus
Severe dry eye
Eye infection or inflammation
A thin cornea
Recurring Herpes eye infection, problems from Herpes eye infection, or recent Herpes eye infection
Diabetes (uncontrolled)
Active autoimmune/connective tissues disease (rheumatoid arthritis, lupus, etc.)
KAMRA Inlay Side Effects
As with everything, there is the potential for side effects.
Blurry vision
Double vision
Difficulty seeing at night
Halos, glare, or ghost images
Pain and burning
Dryness
Inflammation, thinning, or infection of the cornea
Changes to vision
The need to still use reading glasses
If your KAMRA inlay was removed, you may experience vision problems and permanent damage.
KAMRA Inlay Procedure
Contact our office to schedule your free evaluation! Are you ready to ditch your reading glasses?