If you're considering LASIK eye surgery procedure, you probably want to know how much LASIK surgery typically costs. As with any significant life-changing procedure, the benefits of this surgery far outweigh the potential expenses. However, while it may be tempting to contact a LASIK eye center based on a low-cost ad promotion, these offers should be scrutinized closely. The most important consideration to keep in mind is the outcome you want to achieve through surgery, not how much you can save.
Experience Matters
Choosing a quality, experienced eye surgeon who employs advanced LASIK technology will improve the likelihood that you will receive optimum vision correction and fewer complications. Patients who choose a less experience eye surgeon risk paying more in the long run if follow up procedures are required.
Cary M. Silverman, M.D., LASIK Eye Surgeon, and the EyeCare20/20 team have been helping patients gain improved eyesight and overall eye health for more than 25 years. In addition, our team specializes in LASIK and other forms of eye surgery.
Along with providing years of experience and exceptional, quality care, EyeCare20/20 also helps make LASIK surgery more affordable through a variety of financing options. Scroll to the bottom of the page to learn more.
Average Cost of LASIK Procedure
It's helpful for most patients to have a ballpark price when they start researching LASIK options. Depending on the surgeon and clinic you go to, the price of LASIK typically ranges from $1,500-3,500 per eye.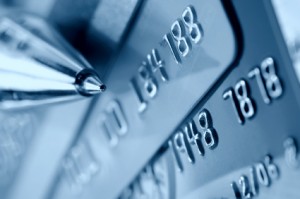 There are a number of factors that can affect the total cost of LASIK surgery, and the team at EyeCare20/20 will review these items with you. The low-cost LASIK surgery promotions that are prevalent through other clinics, typically apply to candidates who need the least amount of vision correction. Think of these offers as a "base price."
To get a better idea of your individual cost for surgery, you will want to find out if there is an additional fee for:
Varying degrees of vision correction.
Follow up visits and/or retreatments (to fine tune the vision correction).
Medication or prescriptions.
Technology or type of laser used.
Surgical and other miscellaneous items.
So before you risk your eye health for a supposed good deal – find out what the true costs of LASIK are through the providers you consider. Paying a little extra for a great eye surgeon is worth the cost.
Financing Options Available at EyeCare20/20
Though EyeCare20/20 may cost a bit more than other LASIK providers in the area, we are confident that we are one of the most experienced providers of laser vision correction. In an effort to provide affordable treatment, we offer interest-free loans for 12 to 18 months and accept the following methods of payment:
Cash or check.
Major credit cards: Visa®, MasterCard®, American Express®, or Discover®.
CareCredit® is a separate line of credit that allows payments to be made in easy monthly installments with no annual fee. Financing with 0% interest rate for one year is also available. The application process can be completed in our office, and approval comes in a matter of minutes. Financing LASIK surgery with CareCredit® could mean you are spending less than $5 per day for the benefit of improved vision.
Flexible spending plans (FSAs) allow your LASIK surgery to be paid for with pre-tax dollars from an employer-provided flexible spending plan. Contact your employer's human resources department for more information on this type of plan.
Contact Us
For more information or questions about LASIK schedule a free consultation. Call us today at (973) 560-1500 or fill out the quick contact form on the left. We will get back to you as soon as possible because helping patients is our #1 priority.